douglassmith
- Tue, 2016/04/05 - 1:55pm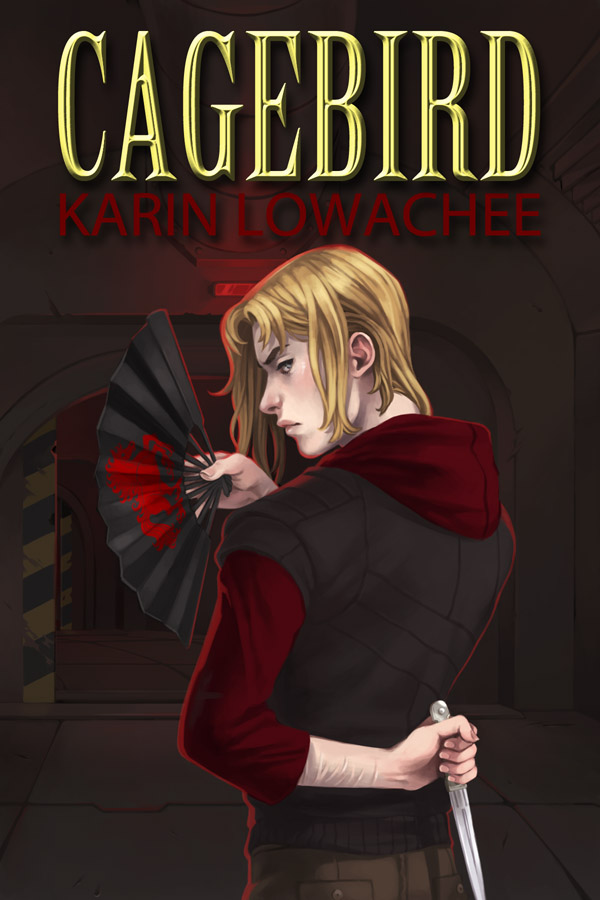 Next up in my spotlight series on books in the excellent Aurora Award ebook bundle is Karin Lowachee's Cagebird.
Karin is a Canadian speculative fiction author that deserves to be better known and more widely read. Hopefully, including her 2006 Aurora Award winning novel, Cagebird, in this bundle will help make that happen. If this is your first time encountering Karin's work, I'll predict it won't be your last. You'll want to read more, and I will suggest next reading Warchild and Burndive, which are the first two books set in the same universe as Cagebird (they are all stand-alone books).
Four-year-old Yuri Terisov watched his home colony destroyed by aliens. By six he'd succumbed to the idea that what was left of his separated family was never going to leave the desolate refugee camp. Then a captain named Marcus arrived at the camp and offered to take Yuri on his merchant ship to work. But Yuri did not know that Marcus was actually a disgraced military leader turned pirate and he intended to train Yuri as his protégé. After more than a decade of manipulation and intimidation, Yuri is a pirate captain in his own right: a killer, arms dealer, and spy—now imprisoned and hunted by his former comrades. When a government Black Ops agent offers him a chance to break free, reluctantly he agrees—but the deal isn't what it appears to be. Soon Yuri finds himself back in the midst of ruthless agendas that test the years of his training and threaten his survival with a dangerous proposition: an act of trust.
As well as winning the 2006 Aurora Award for best novel, Cagebird was also a finalist for the Philip K. Dick Award that year. You can get Cagebird as part of this amazing ebook bundle of Aurora Award winners and finalists at a bargain price.