douglassmith
- Sun, 2016/04/03 - 1:18pm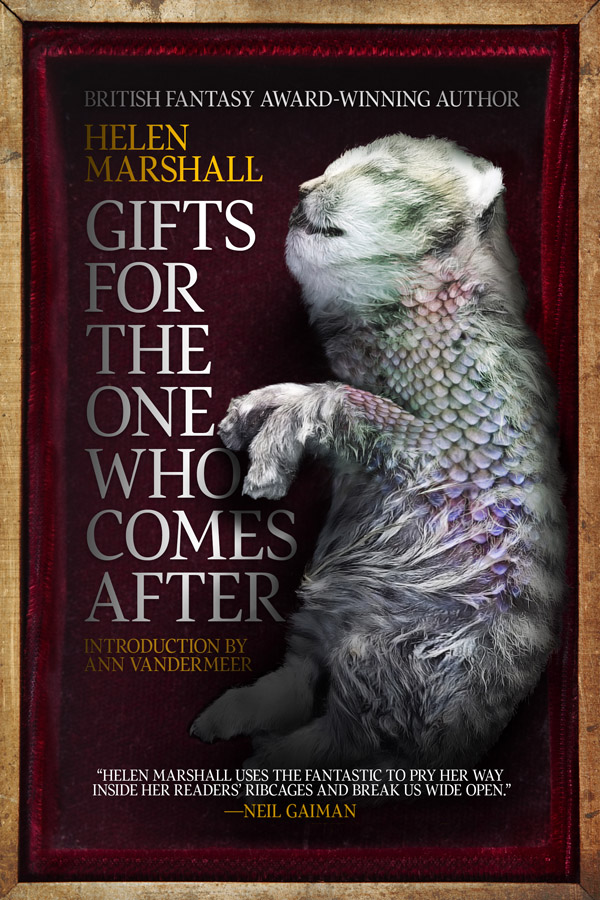 Up next in my spotlight series on the awesome Aurora Award ebook bundle is Helen Marshall's Gifts for the One Who Comes After.
I first met Helen when she began working for the excellent Canadian small press (now not so small) ChiZine Publications. Helen was the editor assigned to me when ChiZine published my second collection, Chimerascope (included in this bundle). I didn't realize how lucky I was at the time. Helen has established herself as a master of the short form, and Gifts, her second collection, is ample proof.
This wonderful collection offers a series of twisted surrealities that explore the legacies we pass on to our children. A son seeks to reconnect with his father through a telescope that sees into the past. A young girl discovers what lies on the other side of her mother's bellybutton. Death's wife prepares herself for a very special funeral.
Aside from being a finalist for the Aurora Award, Gifts also won the 2015 World Fantasy Award for Best Collection and was short-listed for both the British Fantasy Award and the Bram Stoker Award.
And you can get Gifts as part of this amazing ebook bundle of Aurora Award winners and finalists at a bargain price.