douglassmith
- Thu, 2016/04/07 - 5:58pm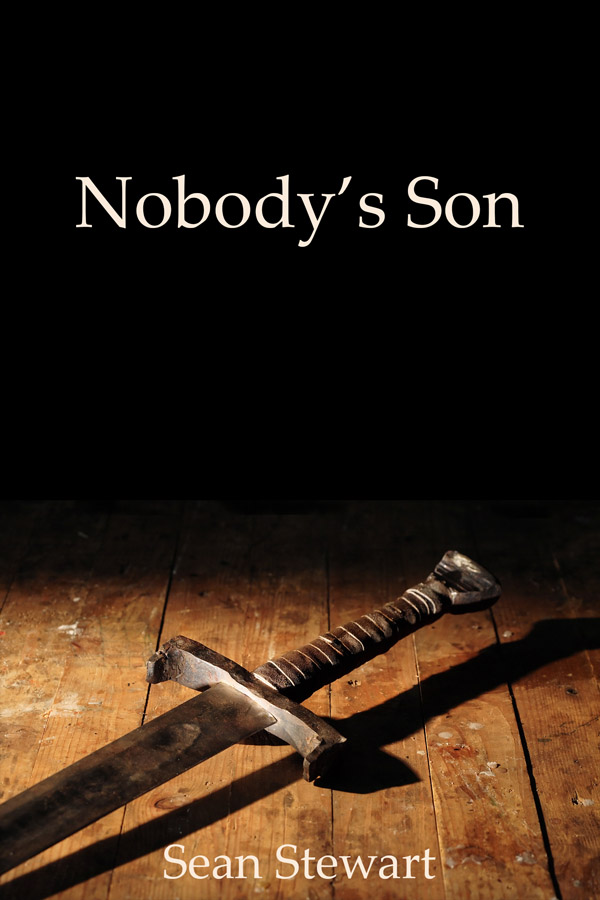 Today's entry for my spotlight series on the awesome Aurora Award ebook bundle is Sean Stewart's Nobody's Son. The Aurora Awards only recently added a category for "Best Young Adult Novel." That presented me with a problem when I was putting this bundle together, as I really wanted to include a YA work. Fortunately, Nobody's Son was originally published as a YA novel, even before that category became such a popular one with readers. Sean posted here on how the birth of his first child both prompted and influenced the writing of this book.
In Nobody's Son, Shielder's Mark dares a great quest, breaks a mighty curse, and wins the hand of a princess... all in Chapter 1. But Mark's deeds have consequences, and this working class hero has to learn fast to survive Court intrigue, an ancient curse, and the most bewildering challenge of all: marriage.
Along with the Aurora Award, Nobody's Son also won the Canadian Library Association award for the best Young Adult novel. Here are some selected reviews:
"A superlative work that should erase all doubt that [Stewart] is this country's best rising talent in speculative fiction." – Edmonton Journal
"Nobody's Son is immensely readable and has genuine emotional depth. It also has excellent characters. [...] This is a story about families and being worthy of love, and it's the story of defeating ancient evil and current spite."  – Jo Walton, Tor.com
"Happily ever after is only the beginning. Nobody's Son takes fantasy fiction beyond the quest tale into a larger, darker, and more affecting landscape." – Robert Charles Wilson
Check out Nobody's Son and the other wonderful Aurora Award winners and finalists available in this amazing ebook bundle at a bargain price.