Submitted by
Douglas Smith
on Sat, 2017/07/08 - 11:49am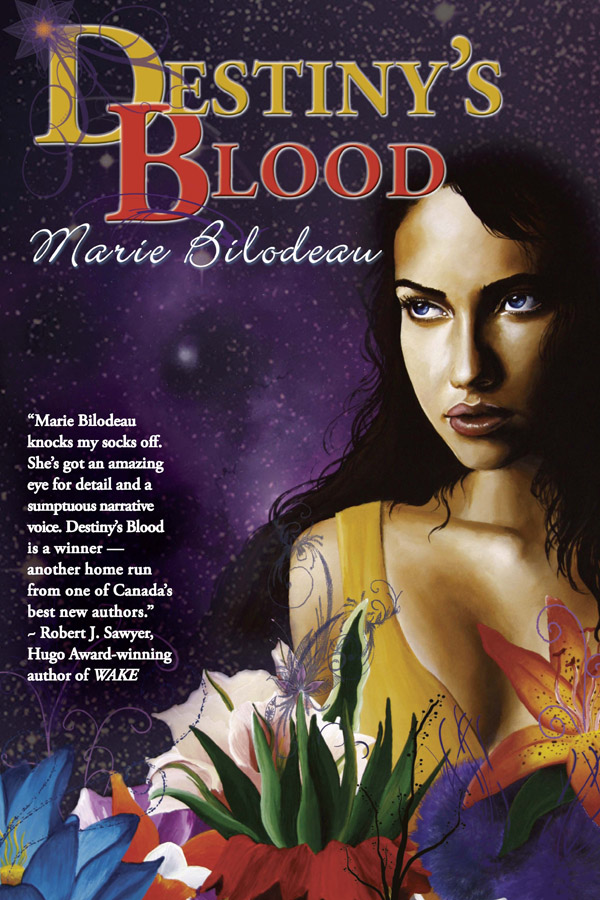 Over the next week, I'll be spotlighting each of the books in the current Aurora Award ebook bundle now available at StoryBundle.
Today, I'm starting with Marie Bilodeau's Destiny's Blood. One of several books in this bundle that get you started on a new series, Destiny's Blood won the Foreword Award and was a finalist for the Aurora. Destiny's Fall (also an Aurora finalist) and Destiny's War complete the series.
Marie is a Ottawa-based writer who lights up a room the way her prose lights up a page. If you haven't read her work before, this book is a great introduction.
In Destiny's Blood, Marie Bilodeau delivers action, romance, and mystery in an interstellar SF tale of two sisters fighting to save each other—and all life. And it all begins in a flower shop. Check out the bundle here.