Submitted by
Douglas Smith
on Tue, 2017/07/11 - 2:09pm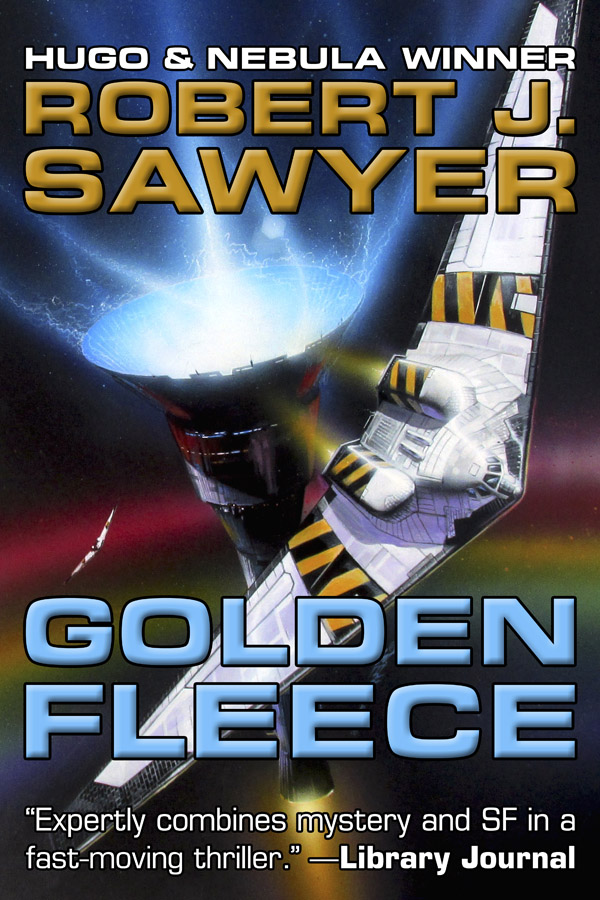 Continuing my spotlights on the books in the current Aurora Award ebook bundle is Robert J. Sawyer's Golden Fleece.
I couldn't put together an Aurora Award bundle and not include a Robert J. Sawyer title. Rob is arguably Canada's best known SF writer and has won the Aurora fourteen times with another thirty ballot appearances. He is one of only eight writers in history — and the only Canadian — to win all three of the world's top Science Fiction awards for best novel of the year: Hugo, Nebula, and John W. Campbell Memorial Award. In 2013, Rob was also inducted into the Canadian Science Fiction and Fantasy Association Hall of Fame.
Golden Fleece was Rob's first novel, an SF mystery set on a colony ship as told by the artificial intelligence controlling the ship.
You can check out the bundle here. It runs to July 27.