Submitted by
Douglas Smith
on Fri, 2017/02/10 - 3:43pm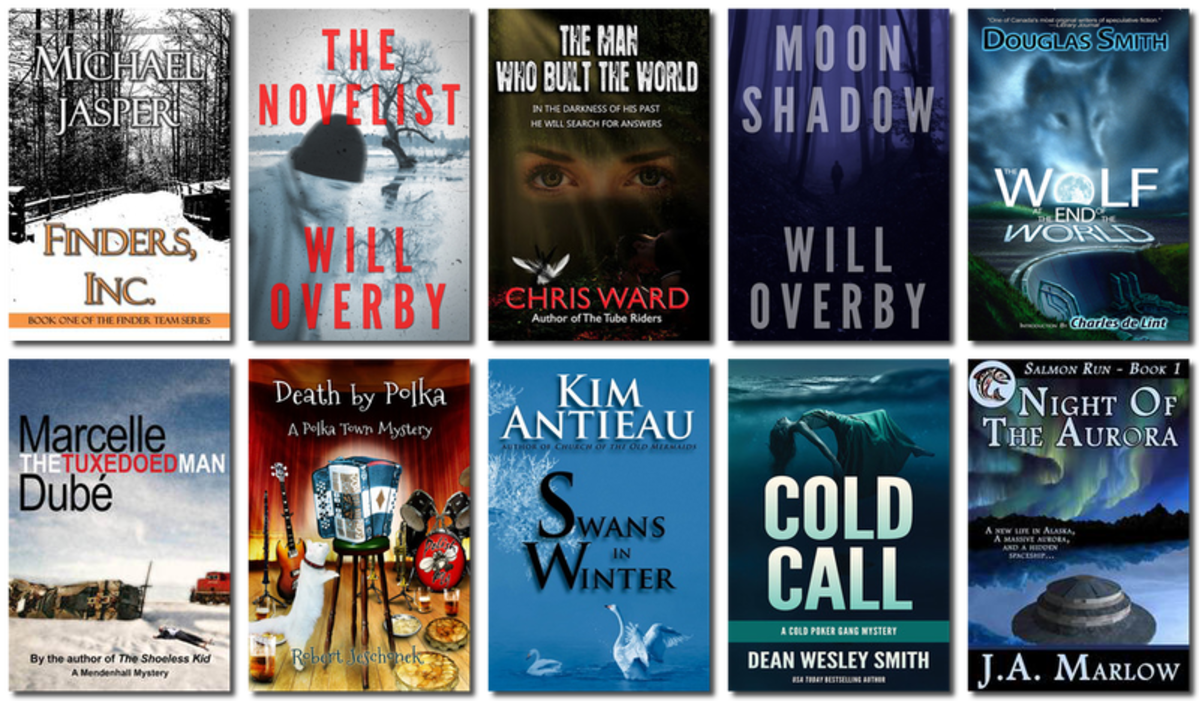 Winter Mysteries ebook bundle from BundleRabbit. You get ten novels for $6.99 or five for $3.99, including my novel The Wolf at the End of the World.
The full collection includes the following mysteries:
Two sleuths in the North Carolina mountains spend a snowy week in March searching for people who don't want to be found...

A haunted author must spend the winter battling his addictions, and worse...

A shapeshifter battles ancient spirits, a covert government agency, and his own dark past in a race to solve a murder...

A desperate man gets a phone call that pulls him back into a world of violence and mystery that he tried to leave behind...

An accidental death, a train wreck and dark secrets in a deadly northern winter places a police chief and her niece in jeopardy...

A crime committed decades ago refuses to lie dormant under the black waters of a lake...

The daughter of the Prince of Polka travels to the polka heartland of New Krakow, Pennsylvania, to solve the mystery of her father's murder...

A nature-loving woman and a mysterious photographer stand up to a shadowy lumber company that threatens their beloved swans at Turtle Pond...

Two retired detectives search for a friend near a remote Idaho lake, a search that could lead to the most dangerous serial killer in Las Vegas history...

Two brothers must unravel the weird and dangerous secrets of Salmon Run, Alaska: a place of wild animals, wild lands, and wild inhabitants...
Special, limited-time offer: Pay a minimum of $6.99 and receive all 10 mystery novels. Pay a minimum of $3.99 and receive the small version of the bundle with 5 books.