Submitted by
Douglas Smith
on Tue, 2018/10/02 - 3:39pm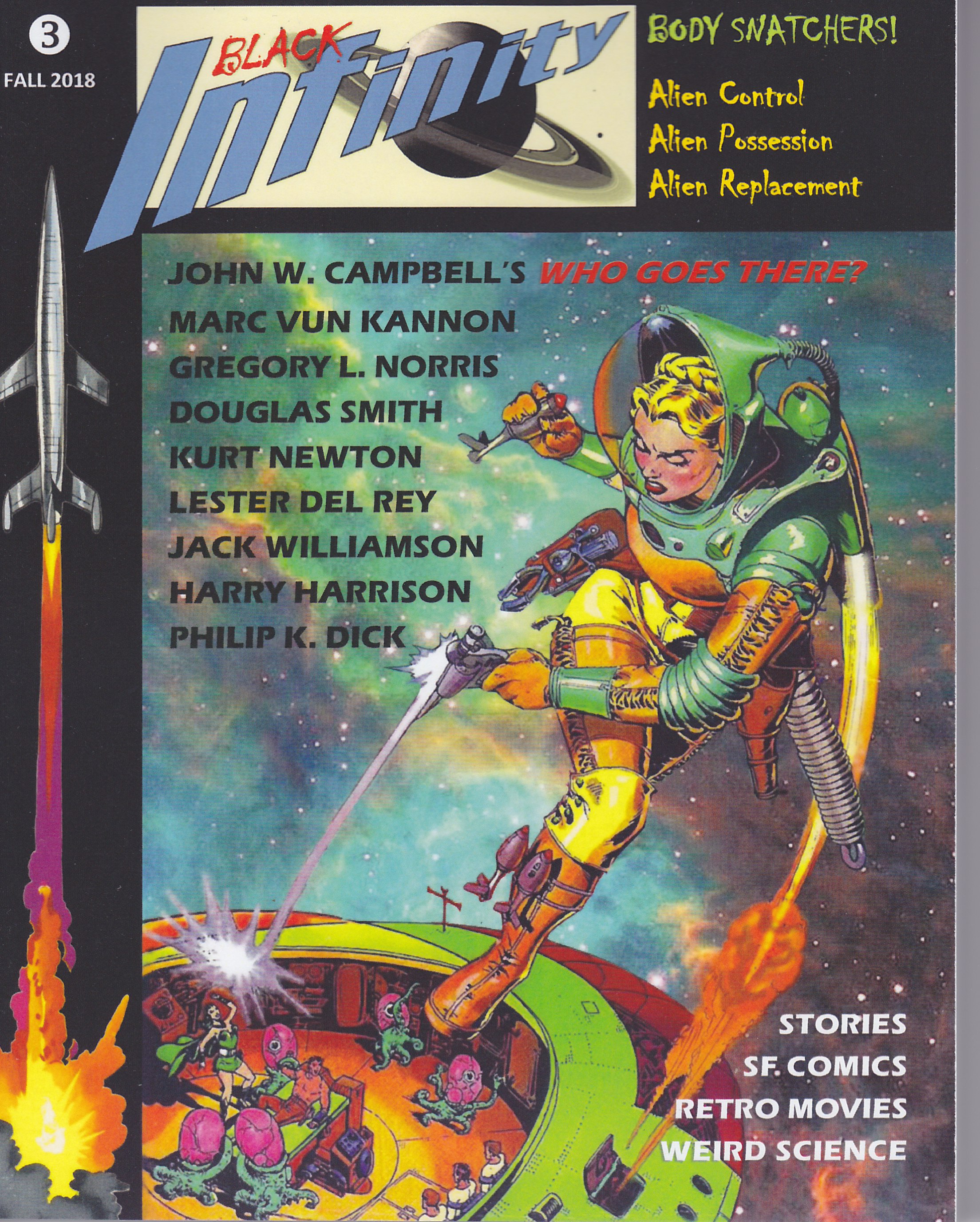 My supernatural horror story, "By Her Hand, She Draws You Down," was recently reprinted in issue #3 of the UK anthology series Black Infinity.
"By Her Hand..." was my first horror story and was selected for The Mammoth Book of Best New Horror when it came out. It also was made into a short indie film that won several awards when it toured festivals around the world.
This is my third appearance in Black Infinity, one story in each of their first three issues. My dystopian SF story "Going Harvey in the Big House" appeared in Black Infinity #1, and my urban fantasy tale "Out of the Light" was included in Black Infinity #2. 
I love the art design of their retro covers (see right), but the biggest thrill is to have my name appear on that cover along with some of the giants of the SF field, like John W. Campbell, Lester del Rey, Jack Williamson, Harry Harrison, and Philip K. Dick.
You can buy Black Infinity #3 here.