Submitted by
Douglas Smith
on Tue, 2011/06/28 - 12:28pm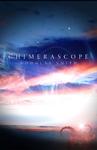 I am thrilled to announce that my short fiction collection, Chimerascope, has been selected by the jury for the 2011 Sunburst Award short list. In making the selection, the Sunburst jury had this to say about Chimerascope:
"This collection contains a beautifully diverse selection of short tales that runs the full spectrum of the speculative genres. The tales are well-crafted, easily digestible; several of the stories are incredibly moving and stick with the reader long after. The wide range of stylistic approaches works well together."
From the press release:
SHORT-LISTS FOR TENTH ANNUAL SUNBURST AWARD ANNOUNCED TORONTO, ONTARIO (June 28, 2011) The jury for the tenth annual Sunburst Awards has announced the short-lists for 2011. The short-listed works in the adult category:

Guy Gavriel Kay, Under Heaven: (Penguin Group Canada, ISBN - 10:0670068098)
Robert J. Sawyer, Wake: (Penguin Group Canada, ISBN - 10:0143056301)
Douglas Smith, Chimerascope: (ChiZine Publications, ISBN - 10:0981297854)
S.M. Stirling, A Taint in the Blood: (New American Library, ISBN - 10:0451463412)
Hayden Trenholm, Stealing Home: (Bundoran Press, ISBN - 10:0978205251)

The short-listed works in the young adult category:

Holly Bennett, Shapeshifter: (Orca Book Publishers, ISBN - 10:1554691583)
Erin Bow, Plain Kate: (Scholastic, ISBN - 10:0545166640)
Charles De Lint, The Painted Boy: (Penguin Young Reader Group, ISBN - 10:0670011916)
Paul Glennon, Bookweirder: (Doubleday Canada, ISBN - 10:0385665482)
Robert Paul Weston, Dust City: (Penguin Group Canada, ISBN - 10:0670063967)

The awards will be presented on September 14, 2011 at the Harbourfront Reading Series following brief readings from each of the short-listed works. The jurors for the 2011 award are: Kate Freiman, Mark Leslie, Christopher Roden, and Alison Sinclair. The Sunburst Award for Canadian Literature of the Fantastic is an annual award celebrating the excellence of writing in Canadian fantastic literature published during the previous calendar year. A jury first selects a short list of five works in two categories: Adult and Young Adult. A winner is then chosen from each category. Winners receive a cash prize of $1,000 and a hand-crafted medallion which incorporates the "Sunburst" logo, designed by Marcel Gagné. The Sunburst Award takes its name from the debut novel of the late Phyllis Gotlieb, one of the first published authors of contemporary Canadian speculative fiction. For more information on the Sunburst Awards, please visit the Sunburst website.
You can view the full short list here with the jury's comments on each, along with all the spiffy covers and ordering information for each of the short listed works. It is an absolute honour to be selected to this short list and to appear with such an astoundingly talented group of writers, many of whom are friends, mentors, and personal writing gods of mine. It is also very special because the Sunburst commemorates Phyllis, an epic talent in our field and a wonderful, warm, funny, intelligent human being, and one that I wish that I could have known longer and better. We miss you, Phyllis.