Submitted by
Douglas Smith
on Tue, 2018/11/20 - 12:05pm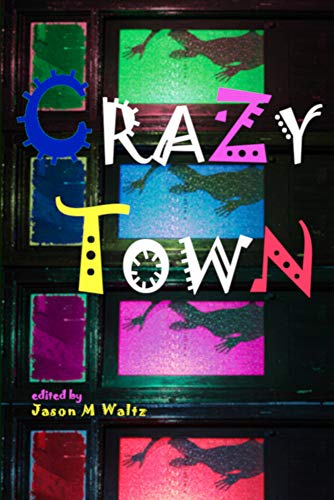 My urban fantasy story "Out of the Light" is included in Crazy Town, a new anthology from Rogue Blades Entertainment. If you've been a subscriber to my monthly newsletter for a while, you would've had a chance to download a free ebook version of "Out of the Light" back in June.
From the editor: "Crazy Town is an anthology of hardboiled tales – crime and suspense tales; gritty, grimy, sexy, and bloody film-noir type tales with a fantastic twist. Think of the kind of stories that you would expect in Black Mask or True Detective, but with just enough speculative elements to steer toward Weird Tales or Twilight Zone territory."
Crazy Town is edited by Jason M. Waltz, considered one of the best editors in the adventure fantasy business. I'm thrilled to have one of my favourite stories included in one of Jason's anthos. If this type of fantasy appeals to you, you can pre-order Crazy Town here.