Submitted by
Douglas Smith
on Wed, 2018/02/14 - 6:38pm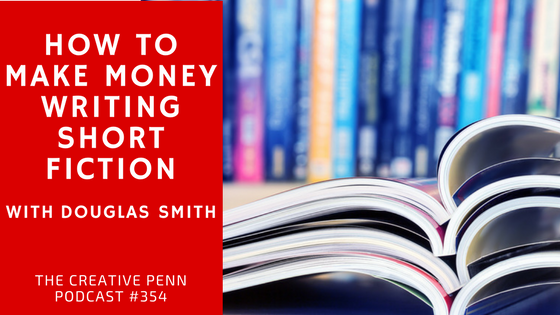 If you're a writer as well as a reader, you'll be interested in this. NY Times and USA Today best-selling author, Joanna Penn, recently interviewed me on her webcast / podcast, The Creative Penn, about my guide for writers, Playing the Short Game: How to Market & Sell Short Fiction. Much of the discussion focused on how writers can make money from a short fiction career or by adding short fiction to a novel career.
The interview covers a lot of topics, including:
The differences between short stories, novellas, novelettes and novels
How to know the 'size' of an idea – whether it's a novel or a shorter piece
Finding good markets for short fiction
Submitting short fiction vs. publishing it indie
How to track submissions and why it's so important
Has the magazine market been disrupted the way the book industry has?
On rights, including language and territory
The audio market for short fiction
You can watch the video interview, listen to the podcast or read the transcript here. 
Playing the Short Game is available in both trade paperback and as an ebook from all major retailers.