Submitted by
Douglas Smith
on Sun, 2021/10/03 - 7:35pm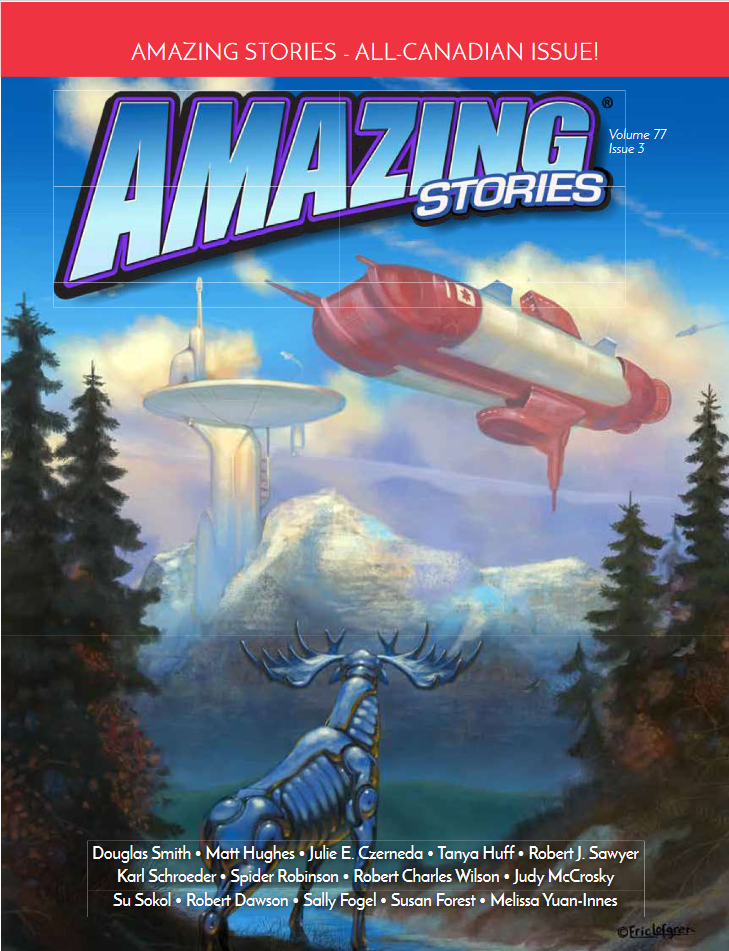 I recently had my Aurora Award-winning story, "The Walker of the Shifting Borderland," reprinted in Amazing Stories. The great cover is pictured here. Mountains, forests, red-and-white spaceship with the maple leaf, robot moose...what's not to love?
The venerable genre magazine dates back to 1926 and has been published with some interruptions for over 90 years. It was resurrected a few years ago yet again, first as an online website and then, just before the pandemic, once more as a print magazine.
My first major professional sale was to Amazing back in the late 90's. That was a particular thrill because one of my favourite SF & fantasy writers, the late Roger Zelazny, got his break selling to AS in the sixties, an era that saw Amazing publish the first stories of other writers who, like Zelazny, would go on to become giants in the field: Ursula K. Le Guin, Piers Anthony, and Thomas M. Disch.
This one is an all-Canadian issue, and it's a special treat for me to appear alongside such a great lineup of Canuck authors, so many of whom are friends as well as colleagues.
#SFWApro