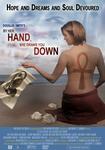 I've written earlier in my blog several times about the upcoming indie film based on my short story "By Her Hand, She Draws You Down" by director, Anthony G. Sumner of TinyCore Pictures.
I've pulled together all of the information on the film here onto this page, including the incredibly cool poster for the movie to the left.
The model on the poster is Zoë Daelman Chlanda, the actress who plays the possessed artist, Cath, in the movie. Jerry Murdock stars with Zoe, playing Joe, the pov character and Cath's lover.
The movie will also be one of four short horror films on an upcoming DVD entitled "Gallery of Fear." I'll update this page as the movie progresses and makes its way to the film festivals and onto the DVD.
(Note: all photos and work product used here are courtesy of TinyCore Pictures)
Award Nominations and Wins
Terror Film Festival, Philadelphia, Oct 2010
WINS: Best Actress, Best Actor, Best Director of Photography, Best Original Musical Score
Nominations: Best Short Film, Best Director
Chicago REEL Shorts Festival, Oct 2010
WINS: Best Horror Short Film
Oklahoma Horror Film Festival, Sep 2010
WINS: Best Actress, Best Actor
Nominations: Best Short Film, Best Director, Best Editing
Dark Carnival Film Festival, Nov 19-21, Bloomington, Indiana
Nominations: Best Short Film, Best Actor, Best Actress, Best Editing, Best Score
North American Film Festival Appearances
DragonCon Film Festival, Sept 3-6, 2010, Atlanta, GA (Official selection)
Oklahoma Horror Film Festival, Sep 3-5, 2010, Tulsa, Oklahoma (Official Selection)
Chicago International REEL Shorts Festival, Sep 16-19, 2010, Chicago, IL (Official Selection)
Sacramento Sci-Fi Horror Show, Sep 25-26, 2010, Sacramento, CA (Exclusive screening)
Dark Woods Con Film Festival, Oct 1-3, 2010, Lebanon, Kentucky (Official Selection)
Terror Film Festival, Oct 21-23, 2010, Philadelphia, PA (Official Selection)
Queen City Scare Fair, Oct 22-23, 2010, Mississippi (Official Selection)
Buffalo Screams Horror Festival, Oct 21-24, 2010, Buffalo, NY (Official Selection)
Spooky Movie Film Festival, Oct 21-25, 2010, Washington, DC (Official Selection)
Vampire Film Festival, Oct 27-31, 2010, New Orleans, LA (Official Selection)
Orlando Film Festival, Nov 3-7, 2010, Orlanda, FL (Official Selection)
Killer Film Fest, Nov 12-14, 2010, Foxboro, MA (Official Selection)
Blood Bath Film Festival, Nov 13-14, 2010, Dallas, TX (Official Selection)
Dark Carnival Film Festival, Nov 19-21, 2010, Bloomington, Indiana (Official Selection)
Cyphan Film Festival, Jul 29-31,2011, Chicago, Illinois
International Film Festival Appearances
SFF-rated ATHENS 2011, Mikrokosmos Film Center, Athens, Greece, Mar 10-16, 2011, will screen short films and features from 23 countries
A Night of Horror International Film Festival, Sydney, Australia, Mar 31 – Apr 8, 2011
Movie Reviews
IMDB page (rating: 9 out of 10) "The Best Episode of NIGHT GALLERY you never saw"
"With vampires currently enjoying their all-media heyday, it remains a challenge for writers and filmmakers to put a new and different spin on the bloodsucker story. Acclaimed Canadian writer Douglas Smith delivered just that, coming up with a unique twist in his short story "By Her Hand, She Draws You Down." When producer/writer/director Anthony G. Sumner and producer Alan Rowe Kelly read the tale, they contacted Smith and got his blessing to turn the disquieting story into a short film [with] a final reveal that emerges as quite unexpected, satisfying and sad. ... BY HER HAND's acting is superb, and it comes as no surprise that both Murdock and Chlanda took home awards for their efforts at the 2010 Oklahoma Horror Film Festival.... BY HER HAND, SHE DRAWS YOU DOWN is now hitting the festival circuit—and worth seeking out. " —Fangoria, September 2010
"By Her Hand is reminiscent of the some of the best in independent horror film to explore this territory; if I had to explain it in the old 'If you liked X, see Y', standard, X would probably be Let the Right One In, which should tell you how much I liked By Her Hand." —Blog review from The Zombie Rights Campaign
Video review from Nerd Remix site.
The Movie Trailer
See the official trailer on IMDB.
How the Movie Came To Be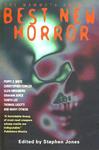 So how did this all happen? Well, in 2002, my supernatural horror story "By Her Hand, She Draws You Down" was selected by Stephen Jones for the thirteenth edition of his annual The Mammoth Book of Best New Horror.
"By Her Hand, She Draws You Down" was described by the Review Journal of the American Library Association as "delightfully creepy" and "about a young woman who is driven by a mysterious hunger to sketch people and steal their life force as her horrified lover looks on." You can read more reviews of the story here.
Shortly after it appeared in BNH, director Anthony Sumner of TinyCore Pictures approached me. TinyCore does work in a number of areas, including commercials, promotional videos, music videos, and documentaries, with a client list that includes JP Morgan Bank, Jesse Jackson, and Hootie and the Blowfish.
But Anthony's passion is short independent horror films, and he was interested in doing a film based on the story to submit to indie film festivals. I agreed, and Anthony added the project to his production schedule.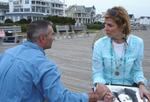 Alan Rowe Kelly joined the project as co-Executive Producer. Zoe Chlanda and Jerry Murdock (pictured left) were cast in the lead roles of the artist Cath and her boyfriend Joe.
Drew Willis, an award winning SF illustrator and Time Warner art director, was commissioned to do the sketches that are such a key part of the story.
They filmed on location around Ocean Grove and Asbury Park, New Jersey, during which Fangoria magazine came to the set for an interview. The finished film toured the festival circuit, garnering a bunch of awards and nominations (see above).
The Storyboard Shooting Script
Here's the full storyboard shooting script for the film. I was thrilled when I read it. The script is a very faithful adaptation of the story, including the dialog.
Photos from the Shoot
Here's a slide show of some pictures from the filming of the movie. The film was shot at various locations along the New Jersey coast.
Producer Alan Rowe Kelly describes the selection of the locations and the shooting: "I wanted to capture that particular look of loneliness and desolation that was indigenous to New Jersey seashore towns during the 'off-season'. And there was no better place to start than at Sandy Hook, a 7-mile barrier island lined with miles of desolate sandy beaches, jetties, lighthouses and abandoned bungalows.
"From there, we proceeded to film in Atlantic Highlands, Keansburg, the closed down boardwalks of Seaside Heights and Point Pleasant, and finally in historic Ocean Grove and Asbury Park, where the center of the story evolves. Asbury Park, once hailed as 'the place' for all summer vacationers, and the home to The Miss America Pageant, Bruce Springsteen and Stone Pony, is now a haunted abandoned shell of amusements, arcades and decaying grand architecture. Sad, but what a great place to shoot an eerie supernatural thriller!
"I knew the settings were now perfect for this spooky and compelling tale. Being the middle of November and only blocks from the ocean, it was a very cold shoot. Our cast roughed it through hours of shooting and set ups in minimal clothing and a lot of trips back and forth to our heated R.V. Many of the locales we shot around have been seen in many great films such as Woody Allen's 'Broadway Danny Rose', Darren Aronofsky's 'The Wrestler', and Michael Caton-Jones' 'City By The Sea'. 'By Her Hand, She Draws You Down' completed shooting in six days."
Cath's Sketches
"By Her Hand,..." focuses on a young artist, Cath, and her struggle with a strange hunger that can only be fed by drawing the life force from the subjects that she sketches.
In the story, Cath "feeds" directly from the sketches she does. In the movie, Anthony Sumner adds a wonderful visual aspect to this by having the sketches themselves change after Cath feeds from them.
Here's a short slide show of the "after" sketches that were used in the actual movie. The last few images show the progression of two sketches – one for Harry, one of Cath's victims in the story; and the final one of Cath herself.
The sketches were done by Drew Willis, the Time/Warner artist commissioned by Anthony for the movie.
The Official Movie Companion Book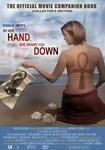 This is the 116-page official "By Her Hand, She Draws You Down: The Official Movie Companion" book.
It is way cool, with the movie poster for the cover and the following table of contents:
"By Her Hand, She Draws You Down": The Original Story
Writing the Story: Where Ideas Come From (and Where They Go)
Making the Movie: Notes from the Director, Producer, and Cast
From Story to Movie: The Storyboard Script
On the Set: Photos from the Shoot
Pictures from a Picture: Cath's Sketches
People from a Picture: The Movie Credits
Talking to a Writer: An Interview with Douglas Smith
Who We Are: Biographies
If you're interested, you can order your own copy of the "By Her Hand..." Movie Companion book below.
Print edition (signed and personalized) | ebook edition
---