NON-ENGLISH MARKETS FOR SPECULATIVE SHORT FICTION
© Douglas Smith
PLEASE SUPPORT THE FOREIGN MARKET LIST!
 
If the FML has helped you sell stories, show it some love and donate below. Any amount appreciated! Thanks!
---
Want to Sell More Short Stories?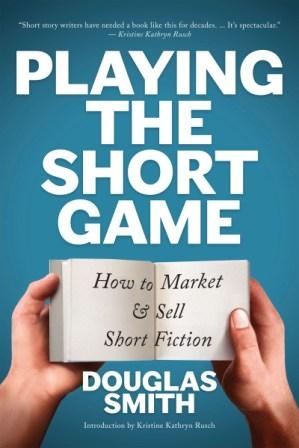 My guide for writers,
Playing the Short Game: How to Market & Sell Short Fiction
, contains my best advice for how to begin and build a career as a short-fiction writer and leverage your short fiction in your writing career. Completely updated and reorganized, with new material and advice.
Here's an extract from the introduction by multi-award-winning writer and editor, Kristine Kathryn Rusch:
"We short story writers have needed a book like this for decades. I'm glad Doug decided to write it. Read and reread this volume. Because you'll learn something each time you do. And take Doug's advice. It's spectacular."
---
Nov 2021 News
New Markets
: None
Warnings
: None
Updates
: FAA (China): updated email addresses | SFW (China): multiple updates | Nova (Germany): updated email submission address
Dead Markets
: The Dramturges of the Yann (Greece)
New FML user group
: Yahoo Groups have closed down, including the old mailing list for the FML. If you'd like to join the new mailing list on groups.io, please
go here
and click on "Apply For Membership In This Group" at the bottom left.
---
Want to be on my FML news and discussion mailing list?
First time visitor?
Need help translating a foreign market's website?
Have news about a foreign language market?
E-mail me
, and I'll give you credit and a link to your own site.
---
INDEX OF MARKETS
Click on a country to see the markets. Click on "index" or your browser's 'Back' arrow to return to this index. Click
here
to see the legend of symbols. 
---
(where "Valid Market" = accepts unsolicited subs in English, including reprints, and translates at no cost)
$$$ – Confirmed valid market (paying)
YES – Confirmed valid market (no pay or pays in copies)
??? – Market under investigation or questionable
NO – Market exists but doesn't accept unsolicited subs in English
DEAD – Dead market
MY EXPERIENCE WITH THIS MARKET
(index)
Kept promises re pay and copies? Easy to communicate with? Responded to queries? Reasonable response times?
(Recommended)– Good experience | (Avoid)– Bad experience
---
---
---
---
---
---
---
---
---
---
---
---
---
---
---
---
---
---