Submitted by
Douglas Smith
on Wed, 2017/07/26 - 9:48pm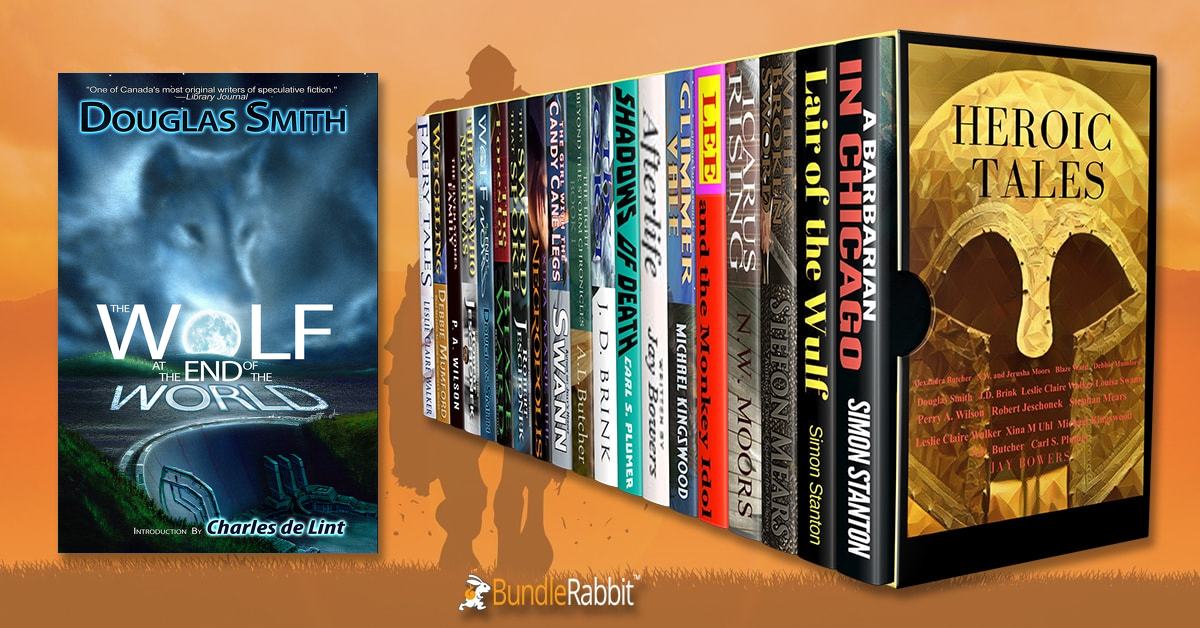 My novel, The Wolf at the End of the World, has been getting a lot of love lately. First it was featured in a BookBub promotion earlier this month, and now it's part of an excellent ebook bundle called Heroic Tales available here from BundleRabbit.
This is a huge bundle, folks, featuring nineteen (!) titles for only $4.99. You can buy directly from BundleRabbit or, if you prefer, from any of the major ebook retailers, including Amazon, Kobo, B&N, and Apple. Nineteen books for under $5! Come on, that's hard to beat. Grab it before the bundle goes away.
And to help promote this great bundle, the hero of The Wolf at the End of the World, Gwyn Blaidd, agreed to come out of seclusion in his Northern Ontario retreat to talk a little about himself and the story with fantasy author A. L. Butcher. Read Gwyn's interview here.