Submitted by
Douglas Smith
on Sat, 2022/06/25 - 3:50pm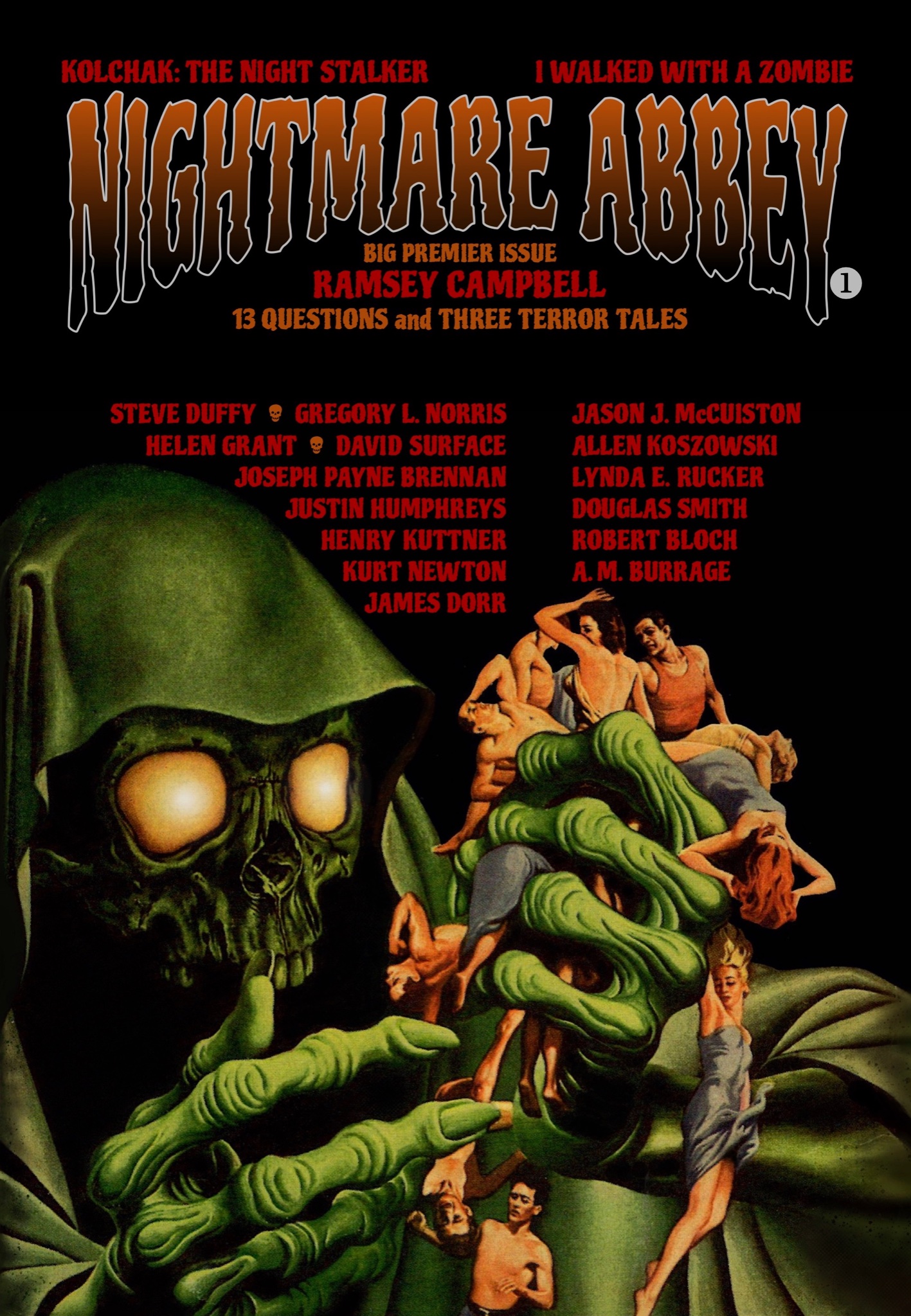 My short story, "Fiddleheads," was recently reprinted in the first issue of the new horror anthology series, Nightmare Abbey, from Dead Letter Press and editor Tom English.
I've been in several issues of Tom's Black Infinity anthology series, so being in the inaugural issue of a new series was a treat. But the biggest thrill was getting to share the very cool retro cover (right) with the likes of Ramsey Campbell, Robert Bloch, and Henry Kuttner.
Although "Fiddleheads" is a horror story and has a supernatural streak running through it, unlike most of my dark stories, in this tale, the real monster is human.
The story: Twelve-year-old Andy Pembleton's younger brother disappeared two years ago. The loss tore Andy's world apart. His father left. His mother withdrew into guilt, all but ignoring Andy.
But Andy is going to change all of that. He has a plan to find his brother—a deeply disturbing one.
"… every parent's worst nightmare. This was a gripping tale and goes to show that not only parents suffer when a child goes missing and how it can warp a child." — Bitten By Books
#SFWApro