Submitted by
Douglas Smith
on Tue, 2010/01/26 - 9:52pm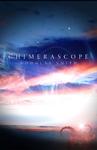 From Publishers Weekly on my collection, Chimerascope:

"Smith's second collection (after 2008's Impossibilia) delivers an entertaining selection of stories that deftly span multiple genres, often milking surprisingly original tales out of tired tropes. The Zelazny-inspired "The Boys Are Back in Town" nicely toes the line between quirky humor and pathos. "State of Disorder," featuring a classic mad scientist out for revenge, is a neat twist on time travel and quantum physics. "Jigsaw," a young adult tale, is a fun romp involving aliens and continental drift. The best of the bunch, "By Her Hand, She Draws You Down," is a haunting variant on the vampire legend with an understated and brutal ending."
And PW also had some very nice (and deserved) things to say about ChiZine Publications, my publisher for Chimerascope:

"ChiZine Press continues to hit the mark. I don't know what's in the water up in Canada, but it's turning out some great writers, and CZP is finding and publishing them with amazing alacrity. If I could subscribe to a publisher like a magazine or a book club—one flat annual fee to get everything they publish—I would subscribe to CZP. I think the only U.S. imprint I would say that about is Orbit, and CZP is just a touch better at hitting the literary-and-deeply-creepy mark that I love so much."
No surprise to me. CZP is great to work with and publishes a beautiful, high quality product in all of their books.