Submitted by
Douglas Smith
on Sun, 2010/08/08 - 7:49pm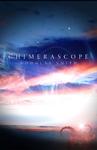 Another nice review for my second collection, Chimerascope, this one in the August issue of Broken Pencil, The Magazine of Zine Culture and the Independent Arts:
"Smith is obviously a gifted writer in the genre of science-fiction. … Smith paints his worlds so well that you are transported within a paragraph or two and remain in transit until the short story ends -- a challenging feat to be sure. Smith takes common science-fiction topics, such as love between alien races, and manages to find a new way to have his tales unfold. … Smith tells them with a flair that breathes life into his characters. … [The] familiar traits that drive human needs and wants -- such as ambition, pride, love, hate and fear -- are what piece these stories together and give them a life of their own."
Read the full review here. Read more about Chimerascope here, including excerpts from all the stories and more reviews, and how to order.