IMPOSSIBILIA launch: Wed Mar 4 at McMaster U bookstore
Submitted by
Douglas Smith
on Thu, 2009/02/12 - 2:50pm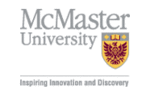 Fellow writer, Mark Leslie, will be hosting a launch for my collection, Impossibilia, at Titles, the McMaster University bookstore, on Wednesday, March 4, 2009 from noon to 2:00 pm. I hope that if you're in the Hamilton area that you'll be able to drop in at the launch. I'll be doing a reading, signing copies, and providing a very cool free give-away with every copy purchased (hint: the freebie item is connected to this project). You can read more about Impossibilia including reviews and excerpts here. If you're a Facebook user, here's a link to the event. See below for directions to the bookstore. Hope to see you there!
Directions to Titles:
The bookstore is located in Gilmour Hall (Room B-101), directly behind the Student Center (MSC) and across from the Library. Take the sidewalk between the Student Center and the Library. The main entrance to Titles is down a short set of stairs on the right hand side. Alternatively, enter Gilmour Hall just past the Tim Hortons booth, go down one flight, walk through the Student Center to the other store entrance doors to the store by (or by walking past the Compas Info Booth and then taking the stairs down on the right-hand side once you cross into Gilmour Hall). See the map below or click here to get detailed driving directions via Google maps.